Year 5
Welcome to Year 5!
This year, our class names at Blenheim have been chosen to celebrate the amazing biodiversity on our planet; all classes are named after unusual animals
Narwhal Class is taught by Miss Byrne and Mr Mohammed.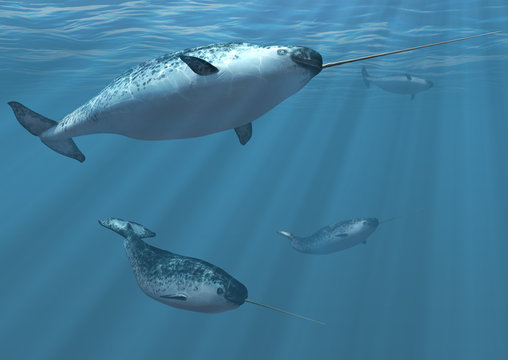 Tarsier Class is taught Mrs Pople and Miss Atkinson
AUTUMN 1 LEARNING
This half term, our foundation lessons will be based on the following:
History - Early Islamic Civilisation
Geography - Maps
Science - Mixtures and Changes
Art - Drawing and Painting
Music - Steel Pans
PSHE - Physical Health and Well Being
PE - Handball and Football
Computing - Computing systems and networks
RE - Why are some places and journeys special?
You can read in more detail about our Autumn learning in our Home school Link document, sent home in the first week of each half term.
2022-23 CURRICULUM
You can read about our learning this year here...
EXCITING NEWS...
We are excited to launch our new reading curriculum for 2022-23. The children will now be having 3 reading lessons every week, where they will practise their comprehension skills in discussion-rich lessons. Over the course of the year, they will be studying a wide, diverse range of fiction, poetry and non-fiction texts, exposing them to a huge range of authors, genres and writing styles and helping to build their contextual knowledge. Most importantly, we hope to foster a real enthusiasm and passion for reading, building habits that can last a lifetime!
In Autumn 1, children will be reading many 'linked-reads' to the book we will be studying in our writing lessons - Hatchet - and books with themes based on PSHE, Evolution, Refugees and Black History month.
You can see our Autumn and Spring Literature Spine here....
Year 5-6 Reading Spine 2022-23
EXPECTATIONS FOR CHILDREN IN YEAR 5
HOME READING
It is vitally important that your child reads at home as well as at school.
The expectations are that your child reads AT LEAST 4 times a week at home. Reading books can be handed in on any day to be changed, but they MUST be handed in on a MONDAY, along with their reading records. These books need to have been signed by an adult each time your child has read.
We would really appreciate you supporting us by encouraging your child to read regularly at home; it is one of the best ways to improve their academic performance across the whole curriculum.
HOMEWORK is given out every Friday and MUST be returned to school NO LATER than the following WEDNESDAY.
The homework will be a Learning Log task based on the termly topic, as well as a piece of work for both Maths and Literacy.
Along with their homework every Friday, children will also be given a list of spellings to learn and a times table sheet to help them practise.
Spellings and times tables will be tested the following WEDNESDAY.
PE DAYS
PE will be on Mondays & Wednesdays for both Year 5 classes. Please ensure your child brings the appropriate kit for these lessons:
PE Kit
Your child will need:
A plain T-shirt or polo shirt
Sports shorts, tracksuit bottoms or plain leggings
Sweatshirt, hoodie or tracksuit top
Trainers suitable for outdoors
Indoor Shoes and Water
Indoor shoes are an important part of our uniform!
Please send your child with a pair of pumps or other suitable shoes to change into when inside. This protects carpets, keeps indoors clean and gives their feet a chance to dry if their shoes are wet.
Please also provide your child with a water bottle to allow them to have a drink during the day.
Please do not hesitate to contact us if you have any questions or need any support.
Miss Byrne and Mrs Pople